HBD Industries is an integrated operating company of middle market manufacturing businesses. HBD operates five business platforms, each of which designs and manufactures highly-engineered industrial products for mission-critical applications.
Business Segments:

Rubber Products
Thermoid has a strong legacy of manufacturing high-quality, reliable rubber products from a variety of hose, lightweight conveyor belts and ducting to meet demanding and unique applications.
Gearing Product Solutions
Winsmith designs and manufactures worm, planetary, differential planetary, planocentric, epicyclical and helical gearing technologies. Perfection Gear manufactures rotation drives, swing drives, slewing ring systems and winches for aerial trucks, man-lifts, service trucks and other lift equipment.

Electric Motors
Powertec manufactures custom PMAC brushless motors that provide high dynamic response and reduced power consumption for energy savings. Ohio Electric Motors manufactures custom-designed PMDC motors that provide superior performance and high-power density .
Industrial Magnetics
Ohio Magnetics designs and manufactured lifting magnet systems and magnetic separation equipment including the Stearns™ brand of magnetic separation and detection equipment for scrap and steel applications.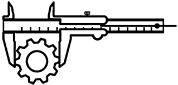 Precision Components
Precision Metal Products manufactures near-net high alloy forgings with extensive capabilities to produce components of different sizes, materials and complicated geometries as well as machining, chemical milling and heat treating. True Position Technologies produces high precision aluminum and high alloy machined components and assemblies.
Both business service highly engineered systems for aerospace, defense, and medical device applications.